Originally I planned to post this article as my first blogpost after returning from my Southeast Asia trip in February but because of the COVID-19 situation I thought that the topic is not up to date so I postponed it until now. Back in February the virus didn't seem so serious to me and as I assumed that it is not going to last so long, I wrote this article. It is funny to read my optimistic thoughts from that time when I expected that everything goes back to normal until summer. However travelling doesn't seem realistic these days, but we will definitely travel sooner or later again, so we can start to think about whether we want to spend our holidays in our country or plan a Eurotrip instead of oversea travel. I wrote a summary about the effects of COVID-19 on travelling that you can read at the end of the article. But before that you can enjoy my optimistic thoughts about mindful travelling. 
It is incredibly easy for our generation if we want to travel. Just think of the many airlines, accommodations, travel destinations, programs that are available to us. I often play with the nostalgic idea of ​​what travel was like before, when there was no internet, smartphone, GPS or applications. On the one hand they are a huge help nowadays, as they provide a lot of useful information and give a sense of security and freedom, on the other hand however, they can also lead to less contact with locals and less communication with them, as "Mr. Google "knows the answer to every question or maybe I'd rather check out the best restaurants on Tripadvisor before asking a local what he/she would recommend. All that wasn't possible before, you didn't know exactly where your booked accommodation was found, you had to rely on the taxi driver because you couldn't check it whether the driver was really taking you to the requested place, and you weren't even sure if that booked accommodation still existed and not another building stands on the same spot. As a result, you were forced to contact locals, have a conversation with them, or use body language in order to overcome the language barrier.
One of the disadvantages of the abundant possibilities is that the influx of information can have a kind of crippling effect that makes it difficult for us to make travel decisions. Personally, the hardest decision for me is what to give up and skip when I travel, because I want to see and experience everything, which of course is not possible. Another drawback of overstimulation is that after a while we forget the experiences and need time to think it over how we have spent our time in the last few days. We can experience the so called "travel fatigue" phenomenon, especially during longer trips, which is the traveler's exhaustion, a kind of "burnout". In this case due to overstimulation that we experience something new every day, we can no longer appreciate and enjoy the wonderful experiences as we did at the beginning of our journey.
Why should we travel in today's world, when travel has become a kind of fashion, when we can feel the pressure to travel due to social media, because it sends the message that travelling makes us happier and more balanced, and to prove that we can even share our images on social media. In some countries young people go to work and travel abroad for months or years before making a decision about university, career or adult life. Travelling can have many motivating factors, so I have compiled a list of factors that can make us more aware during our journey and it can help us to clarify our travel expectations, which often do not cover the actual travel experiences and therefore they can affect our journey either positively or negatively. 
1. Relaxation: one of the most obvious reasons to go on holiday is to relax, slow down and spend some quality time with our loved ones or if we travel alone with ourselves. During our journey we try to refuel our energy that we need later in order to be able to do our job and travelling is also a kind of self-reward for the work that we've got done.
2. Exploring the New and Unknown: humankind has been motivated since ancient times to discover and explore new things. During our journey we have the chance to make new experiences and get to know with different cultures, lifestyles and habits. It can broaden our mind and perspective making it possible to step out of our well-known "bubble".
3. Personality Development: visiting a foreign country can enrich us with new skills, as we can connect with unknown people in a completely unknown environment. This connection provides an opportunity to develop our communication and social skills, to strengthen our empathy, adaptation and respect for the other culture. We can also improve our language skills, orientation, planning and organization skills during a trip. During our vacation, we need to develop a new daily structure and we can experience ourselves in situations beyond our control, when we are forced to adapt and we have to step out of our comfort zone.
4. Strengthening our Self-Confidence: as mentioned above, in awkward situations when we have to leave our comfort zone, we can experience that we are able to manage things that we did previously not consider realistic. We can feel stronger and more confident after dealing with these situations that will increase our self-esteem.
5. Developing a Minimalistic Point of View: travelling provides an opportunity to develop a kind of minimalistic approach. We can understand that experiences and not materialism aka the possession of objects make us happy and we can make this attitude part of our everyday life at home. Personally, I found that I didn't need any other things for my happiness than my backpack, because my happiness was influenced by experiences like a sunrise, sunset, or a cold shower after a 16-hour bus ride because there was no way to get hot water.
6. Experiencing Gratitude: during my travels I gave thanks every day for the beautiful and exciting moments I could be a part of  and I made myself aware of my experiences, which helped me to live my journey even more mindful and positive. I learned to appreciate things again that were previously taken for granted, such as clean water, a warm bed, or a kind word.
7. Being Open-Minded towards different Cultures: as I have already mentioned, during our travels we can enrich ourselves with new perspectives and we can experience ourselves more open-minded in unusual situations. This doesn't mean that we necessarily have to accept things that are against our values, but we can opt against the easiest way aka judging people and we can change our perspective and try to understand what motivates and drives this "otherness".
8. Bonding to Nature: our journey can help us get closer to nature, find joy in the wonders of Mother Earth and be able to respect and appreciate more this wonderful planet that we can call our home.
9. Self-awareness: along the way, we can become aware of our needs, we can experience what makes us happy and what we might want to change in our lives. Different, often unknown situations provide an opportunity to get to know ourselves better, which can bring us closer to answer the following question "Who am I?".  
10. Coping with our Anxiety and Fears: along the  journey we can find ourselves in many situations where we have to confront our fears. We can get out of these situations stronger, more confidently by experiencing that we are able to deal with the situation by overcoming our fears. During my first single trip, I felt anxiety and fear about loneliness and the unknown country, as well as possible dangers at the beginning, which I managed to cope with after experiencing the irrational nature of the fears, i.e., that they had no basis for the thoughts and expectations that fueled my fears.
11. Setting Goals and Priorities: our travel can provide an opportunity to define our goals and to make us clear what is really important in our lives.
12. New Hobbies, Rituals and Habits: along the way, we can enrich our lives with new hobbies and develop new rituals and habits. We can integrate these new habits into our everyday lives, but many times this runs into difficulties as we tend to return to our usual behavioral patterns at home.
13. New Friendships: during a trip we can make new friends, meet valuable people from whom we can learn a lot and with whom we can share many experiences.
14. Enjoying Being Alone: it is important to be able to enjoy the time we spend with ourselves so that we don't just run after stimuli, which is often a distraction from the things that are hard to face. When we are alone, we can focus on the things that really interest us, which helps us get to know ourselves and can increase our satisfaction with ourselves and life.
15. You can find happiness everywhere: although the previous points were mainly about travelling, our long-term goal is to be able to experience positive experiences, satisfaction with ourselves and life, and positive change both at home and abroad. I would like to draw your attention to the fact that travel does not necessarily solve the injuries and problems that we have already carried with us, but it is also possible that we may also find a solution to our problems along the way.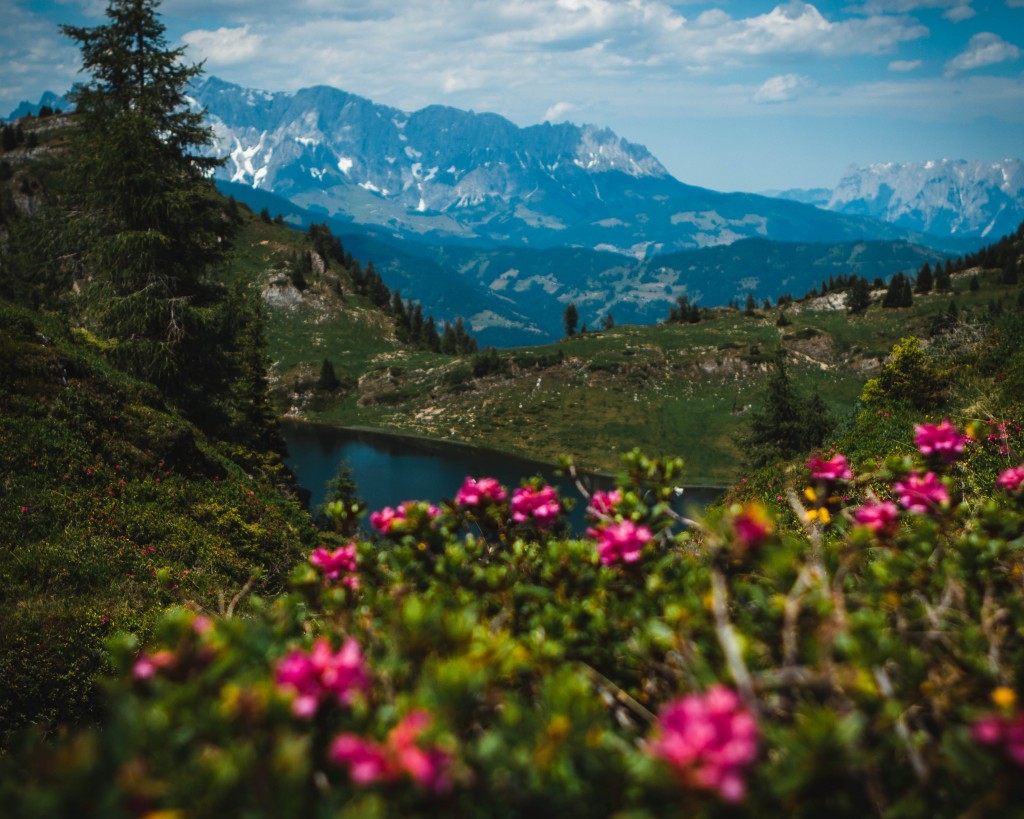 What can we expect after COVID-19 in terms of travel?
I have recently read a few articles about the impact of COVID-19 on travel and I would like to summarize the opinions and hypotheses of the experts about the future. Of course, none of the experts' opinions are 100% certain, these are just hypotheses and we will experience whether they are right or wrong in the future.
The UN World Tourism Organization counted 1.4 billion international tourist arrivals in 2018 and well before the crisis it predicted 1.8 billion international tourist arrivals by 2030. Air travel will return to early 2020 levels in five years, taking into account that the airline industry took three years to recover post-9/11, and two years to return to pre-2008 revenues after the recession. However, travel will be back, it has to be back, as about 10% of the global workforce is employed by the travel industry, but it will undergo a dramatic transformation as a result of the virus.
Industry experts say that technology will play a major role in the revival of travel with electronic passports and IDs, boarding passes, medical screening, and robot cleaners being deployed widely to limit physical contact between people and surfaces. Hotels, airlines, and cruises need to determine how to give travelers personal spaces they feel they can control. However, due to the financial situation caused by the economic crisis, many will have fewer opportunities to travel. Those who can afford to travel will be much more cautious, preferring to travel within the country as well as within Europe.
Travelers will focus on health for themselves and others
All experts agree that the virus will affect people's travel habits. This pandemic will force consumers to factor health concerns into their travel choices even more than before. As the recent months have shown us the virus could jeopardize our journey and threaten us to get stuck in the destination country. For this reason, it is recommended not only to check the information of the Consular Service about the situation of the different countries, but also to download applications such as Outbreaks Near Me, which gives information about the location and severity of the virus. 
In our travel decisions it is also important to consider our responsibility how our travel plans might impact the health conditions of the places we visit, as we may become carriers of the virus and infect many people abroad, which is an even bigger problem in poor countries where healthcare systems are not as developed as in the western countries.
Air travel will restart slowly, domestically, and with social distancing
According to experts, air transport will slowly restart in compliance with the rules of social distancing. Airlines are likely to begin with flights out of their most important hubs and cities where public health conditions are best and demand is strongest. That may mean less choices for the passengers as the number of airlines shrink and the number of frequencies operated reduce. Airlines may limit the number of passengers or block middle seats. Flight attendants may wear masks and gloves and limit onboard services. In addition, airlines may require proof of good health before allowing passengers to fly. 
In the short term, airlines will extend their fee waivers, making it easier for travelers to make and change their plans. We will experience good deals on flight tickets as airlines have to convince people to travel again. If you want to take advantage of cheaper flight tickets, be sure to read the airline's refund and cancellation policy. On the other hand, some services may become more expensive due to the necessary hygiene standards.
Passengers may opt for more direct routes to avoid having to pass through extra airports on layovers. Crowd-free, hassle-free travel is the way of the future. Our willingness to travel will temporarily decrease due to the uncertainty whether our flight will be canceled or whether travel ban will be announced due to the aggravation of the situation in the destination country. This uncertainty is likely to increase the demand for domestic flights. On the other hand, the economic situation caused by the virus makes it impossible for many people to travel for a while.
Travel agents will make a comeback
More people will book and plan a trip through travel agencies, as the uncertainty of canceling a trip and the danger of being caught in the destination country will increase the need to have a reliable person in the background who can help us in risky situations.
Cleanliness will be addressed a lot
Accommodations, airlines, cruises will have to change how they monitor and clean the environment that consumers interact with and communicate that back to guests in order to increase their comfort level. In addition reducing buffet food service and leaning more toward a la carte dining might be another way to reassure travelers.
Travelers may feel safer in hotels than vacation rentals
Hotel room rates will drop more before they come back up and people may prefer hotels to Airbnbs and other vacation rental sites because those properties may struggle to communicate and standardize rigorous cleaning standards.
Increased sustainability is a possible windfall
Sustainable and environmentally conscious travel can be a positive consequence of these events, as people may travel more responsibly and ethically when this crisis ends.
But above all, we will travel again!
Experts predict around 2 years until the tourism industry goes back to normal, which of course can change if, for example, a treatment against the virus will be found earlier.  
People will be much more cautious and they will need to see actual physical changes made to make travel safer but the need to travel will remain unchanged. The point is, once the situation is over, we will appreciate our journey much better than before. 🙂